Storm Season Emergency Preparedness with SERVPRO
8/19/2022 (Permalink)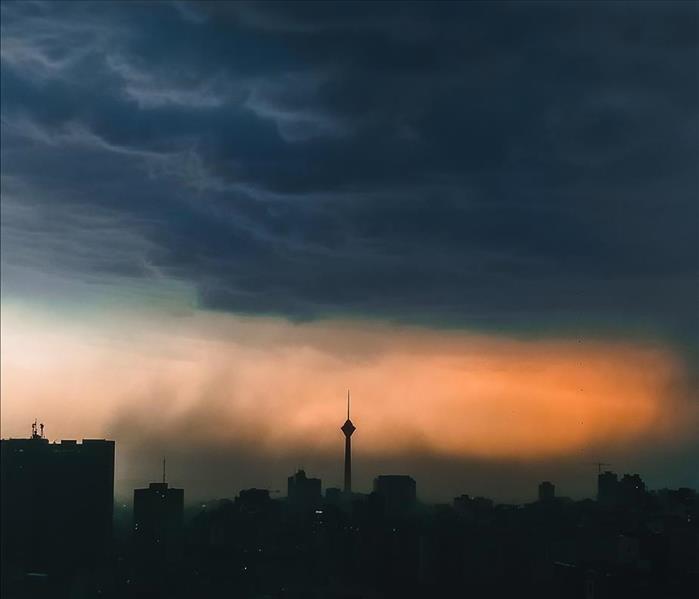 Having an emergency plan in place before the storm is forecasted is beneficial in protecting your home.
Next month, September, is National Preparedness Month, which means that it is time to think about your home or business' protection from mother nature. As we near the end of August, we are in the third month of hurricane season with three more to go, as it extends until November 30th of this year. Thunderstorms and severe weather are more likely this time of year, according to NOAA, due to the heat and humidity of the summer months. Having an emergency plan in place before the storm is forecasted is beneficial in protecting your home, but in the event that your property experiences unexpected damage, SERVPRO Team Wall's Storm Damage Restoration experts have your back. Continue reading to get better acquainted with SERVPRO Team Wall's Storm Damage Restoration capabilities and to learn 3 reasons why you can trust SERVPRO to help your property remain prepared for any emergency.
1. We Provide 24/7 Emergency Service
While forecasts provide an estimate, you can never really predict exactly when a storm will reach your property or how much damage it will cause. Bypassing these uncertainties, SERVPRO Team Wall is available to be of assistance to you 24 hours per week, 365 days a year. Count on SERVPRO to always be there for you, no matter the day or time.
2. We're a Team of Highly Trained Technicians
Our team of professional and experienced storm restoration technicians can help restore your property to its preloss condition. Supporting our exceptional team are our equipment and resources, which help us provide thorough cleanup services and construction services. When working with any damaged home or business, our goal is restoring the property as soon as possible, enabling you to get back on track.
3. We Are #1 in the Storm Damage and Flood Cleanup and Restoration Industry
SERVPRO is a trusted leader in our field, as we are #1 in the storm damage and flood cleanup and restoration industry. After a storm of any kind, large or small, you can always count on us to thoroughly restore your residential or commercial property. We can restore properties after storms of any size, as we have a network of more than 2,000 SERVPRO locations across the country, with whom we can easily cooperate and compile resources in large-loss situations from hospitals to government facilities and universities, no job is too big. SERVPRO is a full-service, which means that in addition to providing water and storm damage restoration services, we also handle construction services. Learn more on our Building Services page.
Have a storm emergency? Pick up the phone and call SERVPRO Team Wall today at (717) 510-6779 or visit our website's Storm Damage Restoration overview page to learn more information about our Large-Loss/Disaster Recovery Team, Water Restoration Process, and Commercial Storm Damage services.