An Overview of Our Full Capacity Storm Damage Restoration
6/16/2022 (Permalink)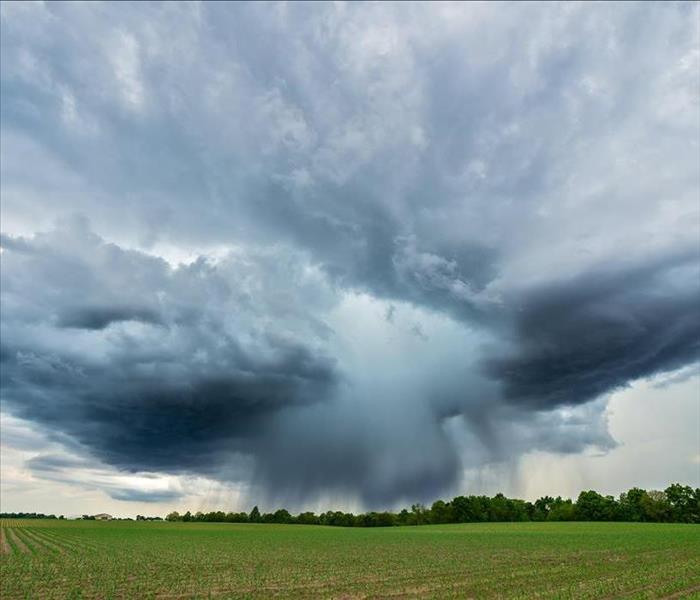 For our storm damage restoration and construction professionals, and our expert techniques and equipment, no job is too large or too small.
We mean it when we say, "no matter the disaster," whether it be under the sun or a storm cloud. For SERVPRO Team Wall, our storm damage restoration and construction professionals, and our expert techniques and equipment, no job is too large or too small. From long storms that leave a trail of damage in their paths or short yet strong storms that wreak havoc on a small area, SERVPRO Team Wall is ready to help make it "Like it never even happened" for your residential or commercial property and standing by 24/7.
Our Services Are Full Capacity
After a storm emergency, you can expect full capacity services when you recruit SERVPRO Team Wall's help. This means that we are prepared to handle the job from start to finish. Your home or business may require construction work after a severe storm in order to return to its preloss condition and function properly. By offering construction services alongside storm damage restoration, we can simplify the process of restoring your property. With only one qualified company to supervise and carry out every part of the process, you have fewer things to coordinate and worry about, which benefits your peace of mind and keeps costs low. Give us a call at (717) 510-6779 or peruse our website to learn more about our Storm Damage Restoration services, construction capabilities, and Building Services.
Expertise Cultivated Through Experience
Our storm damage restoration experience here at SERVPRO Team Wall does not end with the Mid-Atlantic region. Rather, our team frequently travels across the country to serve our customers near and far. With access to SERVPRO's network of SERVPRO Disaster Recovery Teams, we can utilize shared resources belonging to a network of thousands of SERVPRO franchises across the country. Our storm damage specialists possess the experience and extensive training necessary to restore normalcy for your home or business as soon as possible after any emergency. Specifically, SERVPRO Team Wall has experience restoring homes and businesses affected by storms and flooding in the aftermath of numerous hurricanes, such as Sandy, Matthew, Irma, Harvey, and Lee in recent years. We have also assisted homes and businesses recovering from flooding emergencies in Kentucky, Ohio, and North Carolina, in addition to freeze losses resulting from winter storms in Massachusetts, New York and Maine. The long and short of it is this: no matter where your property is located, SERVPRO is nearby and ready to help. Trust SERVPRO Team Wall to always be there to get your home or business back up and running 24 hours a day, 365 days a year.