A Note From Our Owners: The Owner's Corner
8/5/2021 (Permalink)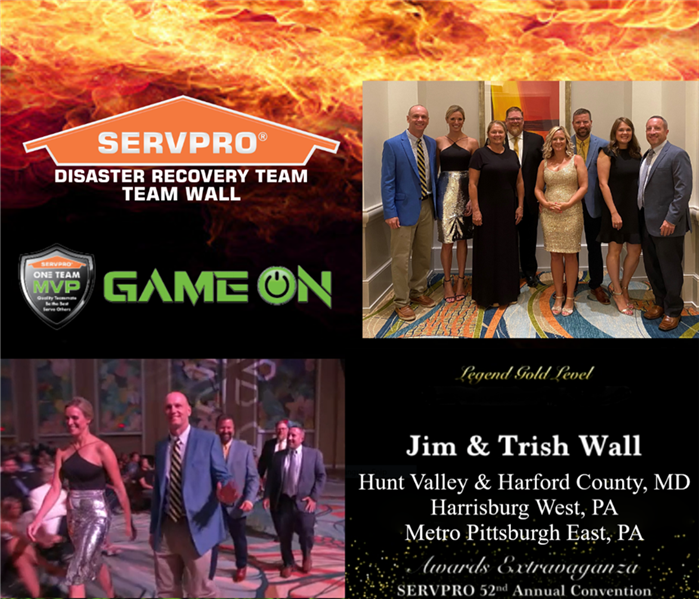 As we navigate our journey as "Multi-Market Owners" during an exciting time for SERVPRO franchise owners, we find ourselves forging our own path.
The following blog is an excerpt from our latest newsletter:
The phrase "Independently Owned and Operated" is a tagline that we have seen time and time again, but do we know what it really means?
Think about the businesses that you see or frequent on a regular basis… The UPS Store, 7-Eleven, Orangetheory, McDonalds, The Philadelphia Phillies, and even SERVPRO. These are all businesses that are franchised and both owned and operated by individuals. All the while, they are still guided and supported by their founders and structured by their central board or corporate team.
On any given business day, a new franchise is opened every 8 minutes. Small business owners are three times more likely to succeed if they open a franchise instead of an independent business. However, while having a predetermined business plan to follow as a franchise may appear to offer instant success, this outcome is not guaranteed. The owners of a franchised business must have an entrepreneurial mindset, create a team with strong collective hustle, and win the trust of loyal customers who will move the business forward.
In May 2009, a husband and wife duo took a chance by opening one license franchise during a recession and thus, SERVPRO Disaster Recovery Team – Team Wall was born. Perhaps blessed by youth and its accompanying naivety, failure and questions of "What If?" never crossed our minds as first-time small business owners. Instead, we found our way by following the path to success forged by SERVPRO franchises that came before. The whole experience was amazing, but it was an endeavor that was equally marked by amazingly hard work.
12 years later, Team Wall owns and operates 12 franchise licenses via 3 different metro markets. We believe that the architecture that was fashioned for us in 2009 was integral to our success, but as we navigate our journey as "Multi-Market Owners" during an exciting time for SERVPRO franchise owners, we find ourselves forging our own path.
Individual franchise owners often operate Multi-Market Operations. Examples include Anytime Fitness, Subway, and Dunkin Donuts. You may even come across Multi-Market franchise owners who possess a number of licenses that comes close to 300. While holding 300 licenses is inspiring, this is a practice that is usually found in the food industry. For Team Wall, it has been an honor to take part, alongside approximately 20 of our fellow franchises, in traversing this concept in SERVPRO Industries' service sector.
During the 4th quarter of 2019, Team Wall began our journey as Multi-Market Operators. Of course, the warmest winter in 100 years and a pandemic quickly followed, throwing a wrench in our plans. Yikes! This certainly is not a section of our journey as franchise owners that we would like to repeat. However, it made the week of July 20th, 2021 all the more gratifying. In addition to celebrating SERVPRO's 52nd Annual Convention, it was the first time in over 2 years that we were able to see members of our SERVPRO family in person.
The annual SERVPRO convention gave us inspiration, guidance, and fellowship that are meaningful beyond words. The convention's events taught us new lessons in technology, automation, integration, marketing strategies, key accounts and new relationships, best practices in the industry, and ways in which we can better serve our customers.
Talking through the challenges and triumphs alike that we experienced this year, as well as the many lessons that we learned, we were able to network with our peers. As First Lady Eleanor Roosevelt once said, "Learn from the mistakes of others. You can't live long enough to make them all yourself."
We experienced first-hand the infectious enthusiasm of convention week and returned home buzzing with fresh ideas about ways in which we can further Team Wall's success. The Multi-Market Operator is a blessing that we are so grateful to have been given and we are eager to do all we can to make the most of this opportunity.
The gratitude that we feel as a result of the opportunities given to us by our customers throughout the years is never-ending. We are additionally humbled by our team members' constant dedication and enthusiasm. We would not be where we are today without the overwhelming support of our customers and team members.
With heartfelt thanks and sincere gratitude,
Jim and Trish Wall