Understanding the IICRC's 3 Categories of Water
6/16/2021 (Permalink)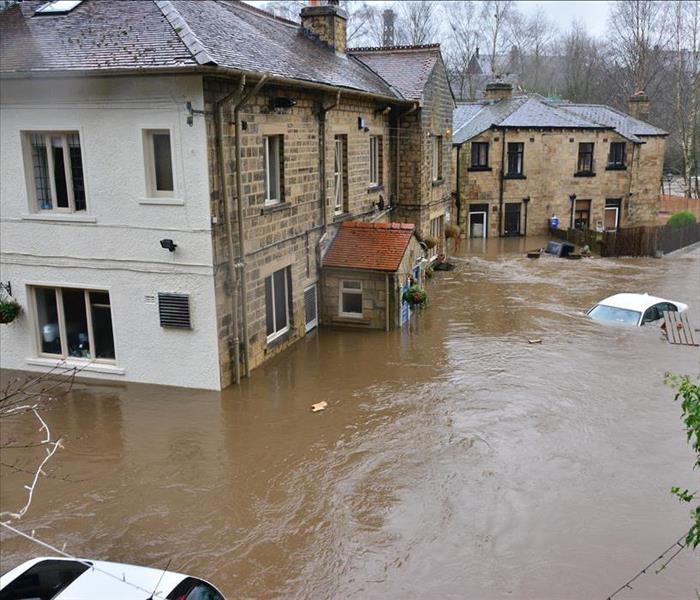 What comes to mind when you think of water damage? Chances are, your idea is only one variety of the many different situations that can be described by the label "water damage." From flooding after a storm to a toilet bowl overflow, everything about the incident, right down to the classification of the water itself, is unique. The water involved in water damage situations can be broken down into three distinct categories, according to the Institute of Inspection, Cleaning, and Restoration Certification. These water categories in water damage situations can be found inside of homes or commercial businesses, which emphasizes the importance of both homeowners and business owners' understanding of such categories. Keep reading to learn more about the three "Categories of Water" outlined by the IICRC, which will help you to gain a better understanding of the severity and implications of water damage for your home or business, should such a situation ever occur.
The IICRC's 3 Categories of Water
In their document, "S500 Standard for Professional Water Damage Restoration", the IICRC categorizes water into three groups based on the water's level of contamination, as they consider "both its originating source and quality after it contacts materials present on the job site." The IICRC also asserts that time and temperature can both affect contamination level, which means that water is capable of changing categories.
Category 1- Clean Water
The kind of water that falls under Category 1, according to the IICRC, is "clean water," which originates from a sanitary source. Therefore, exposure to Category 1 water does not pose a threat to human health. Examples of Category 1 water range from broken water supply lines to uncontaminated rainwater and melted snow or ice. It must be reiterated that Category 1 water can deteriorate in sanitation level to Category 2 based on its exposure to time and temperature. In the event that "clean water" begins to develop an odor, it may indicate that it has become contaminated.
Category 2- Gray Water
Significant contamination is characteristic of Category 2 water. As a result, exposure to or consumption of Category 2 water can lead to discomfort or illness in humans. Discharge and overflows from household appliances, including dishwashers, washing machines, and toilets, often fall under this category. Several unexpected situations, such as broken aquariums and water beds that have been punctured, can also be classified as Category 2. With increased contamination, "gray water" can quickly decline in quality and become "black water."
Category 3- Black Water
Based on the IICRC's standards, Category 3 water possesses the greatest amount of contamination. Commonly referred to as "black water," this variety of water often contains "harmful agents" such as pathogens and toxins, which can lead to health risks if humans consume or come into contact with Category 3 water. Rain from hurricanes and tropical storms, river and seawater runoff, and sewage are all examples of Category 3 water. Water damage professionals should be called to handle Category 3 water situations due to its health risks.
We Have the Expertise That You Need
Fully trained through SERVPRO Industries Inc., which is IICRC-approved, our water damage restoration experts at SERVPRO of Harrisburg West are ready to help your home or business recover from water damage of any kind. Adhering to the IICRC's S500 Standards, our services are tailored to your unique needs in accordance with the three "Categories of Water." Our team of professionals will arrive as soon as all you call us at (717) 510-6779 at the first sight of water damage. In addition to our reputable Water Damage Restoration Services, check out our Water Brochure, which further details the steps that we take to restore water damage and the water damage restoration services that we provide, including specialized services like Sewage Cleanup. In the event that your home or commercial business experiences water damage that falls under any of the IICRC's categories, you can count on SERVPRO to make it "Like it never even happened."