Where to Look for Mold in Your Commercial Business
2/17/2021 (Permalink)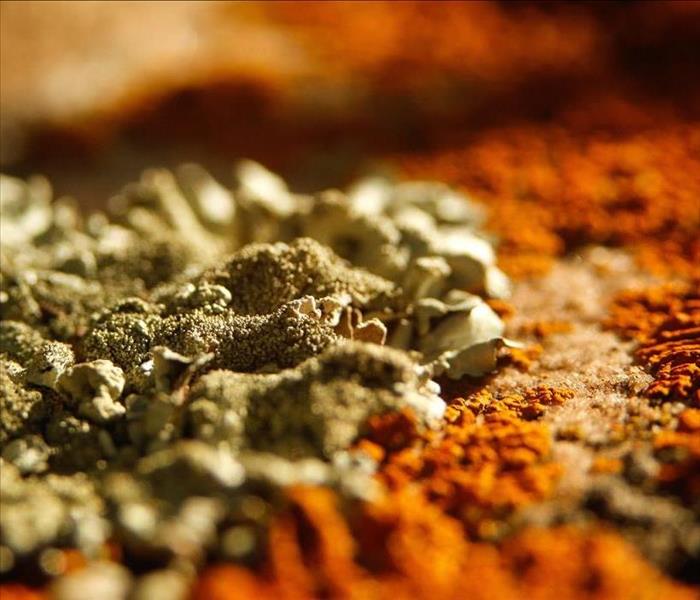 Mold growth in a commercial business is much more than a sight for sore eyes. Where mold grows, effects to the health and safety of customers and employees alike, as well as the building's structure, often follow, threatening a major interruption to business. OSHA, the Occupational Safety and Health Administration, has published an article, "Guide to Mold in the Workplace", which illustrates the effects of mold growth in commercial businesses. The article explains mold's ability to grow and thrive, with the presence of moisture and oxygen, on "virtually any substance". The article also stresses the dangers of mold growth, stating that indoor mold growth should be prevented at all times. Gaining an understanding of the most common areas of commercial businesses in which mold grows is key in protecting your commercial business from a potentially devastating mold infestation. Knowing where to look can make all the difference in catching and stopping mold growth before it's too late.
1. Windows and Doors
Doors and windows provide the perfect entrances for outdoor, humid air and moisture to make their way into commercial businesses. On days heavy with precipitation or cold temperatures that leave windows and doors coated in condensation, moisture is more likely to slip in through windows and doors. Keep an eye out for accumulating moisture around these areas and be sure to dry any areas immediately.
2. HVAC and AC Units
Found in almost every commercial business is either heating, ventilating, and air conditioning (HVAC) unit or an air conditioning unit. When these units do not receive the maintenance that they require, they can malfunction, causing leaks and heightened humidity levels throughout the building, which can facilitate mold growth. However, maintenancing HVAC and AC units on a regular basis can help prevent these issues. Additionally, frequently cleaning your unit's drip pan and changing its filter is beneficial in preventing obstructions. To best prevent mold growth, pick up the phone and call for professional assistance at the first indication of a leak. If you believe that mold growth has already taken place, be sure to also get in touch with a certified commercial mold inspector. Click here for more information about our commercial mold remediation services and be sure to also check out our HVAC Cleaning Services
3. Employee Areas
Employee kitchens, bathrooms, and other areas aren't typically the first thing you see when entering a commercial business. However, they can be especially vulnerable to mold growth due to the presence of drains, sinks, and toilets in these areas. When moisture accumulates around these appliances in employee areas and remains hidden, mold growth can occur. Be sure to clean employee areas frequently and examine them for excess moisture in order to best avoid a mold problem.
Remember: It Can Happen Anywhere
While the areas previously highlighted are particularly vulnerable to mold growth, it is necessary to recognize that they are not the only areas of commercial businesses at risk. Keep in mind OSHA's statement: mold can be found anywhere and grow on any substance. Therefore, in order to best avoid mold growth in your commercial business, it is important to examine all areas of your building and watch for early signs of moisture buildup, especially in areas that have previously been the victim of leaks.
Call SERVPRO for Your Business' Mold Remediation Needs
In the event that your commercial business experiences mold growth, call SERVPRO of Harrisburg West at (717) 510-6779 without delay. When it comes to reducing interruptions to your business and protecting the health of your employees when mold is present, time is of the essence. Part of what sets us apart from other commercial remediation companies in Harrisburg is that our team of experts, equipped with extensive commercial mold remediation training and experience, will arrive immediately to begin the restoration process. Read more about our Mold Restoration Process by clicking here. Trust SERVPRO to take care of your commercial business every step of the way, quickly containing the mold infestation and speedily restoring your business to its preloss condition.