How We Care For Your Water Damaged Products
12/23/2020 (Permalink)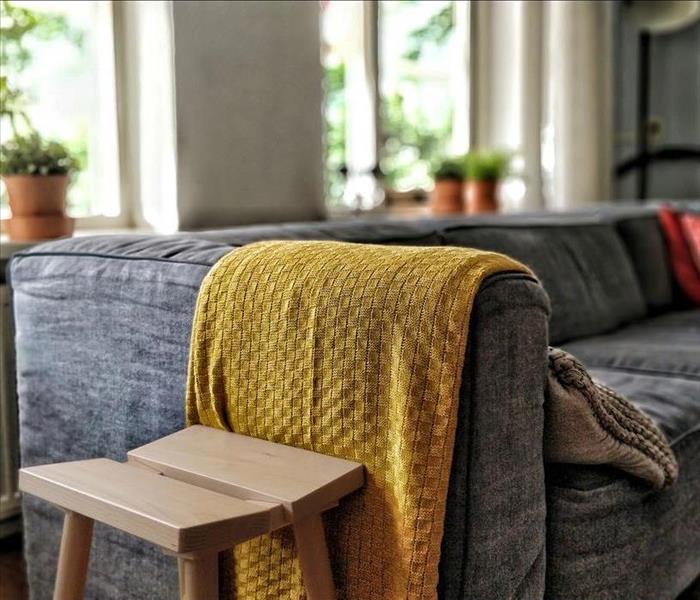 The Merriam-Webster Dictionary defines "home" as "one's place of residence", but here at SERVPRO, we know that it's much more than that. Beyond being the place in which you live, your home is also the foundation that holds your personal belongings. These items are what transform your house into your home. In the event that your house sustains water damage, both its physical foundation and its contents are put at risk for significant damage, as water can impose serious damage on the furniture, photographs, or other types of belongings that you adore. At SERVPRO, we are committed to handling your home and personal belongings with care and we strive to restore the contents of your home rather than replacing them.
Because SERVPRO offers a wide variety of contents restoration services, we have a service that will meet your needs, no matter the nature of the water damage that has affected your home. Keep reading in order to gain a deeper understanding of our commitment to handling the contents of your home with care after any devastating water emergency.
Contents Restoration
We offer 7 different options for restoration services, depending on your unique situation and the kind of water damage that the contents have sustained. For cases in which there is only light residue, dry cleaning may be utilized. Conversely, if there is moderate to heavy residue, wet cleaning may be necessary. If wet cleaning is not appropriate for some contents, we may utilize spray and wipe or, for fabric items, foam cleaning. Finally, we may utilize immersion cleaning or abrasive cleaning, contingent on the type of items affected.
Move-Out and Pack-Out
If your home requires cleaning services that are substantial for water-damaged contents, a move-out of the affected area may be beneficial. Protecting your belongings from additional damage, a move-out often proves to facilitate the restoration process. We also offer move-in day services, but be sure to check with your insurance in order to understand which services will be available to you.
Electronic Cleanup
Electronic devices can be the most dangerous of all belongings if they come into contact with water. It is imperative that you do not attempt to power on or utilize any electronic devices in the event that they have sustained water damage, as water and electronics make for a dangerous and sometimes deadly combination. Whether it be a T.V., computer, DVD player, or another kind of electronic device, our specialists will focus on professionally cleaning the exterior in an effort to protect the interior of each electronic device. Lastly, an experienced electronics technician will inspect all electronics after they've been cleaned in order to ensure your safety.
Document and Photograph Drying
Photographs and other types of documents are especially at risk for serious damage in the event that they come into contact with water, as even the smallest drop of liquid can result in important information or images becoming smudged, unrecognizable, or ruined. Therefore, we are devoted to drying contents and preventing the possibility of the item sustaining additional water damage to the best of our ability, even if we are not able to restore the item to its preloss condition. No matter the type of contents in need of drying, one of the five drying services that we offer will fit your needs. From air drying, dehumidifier, or freezer drying to vacuum freeze drying and vacuum thermal drying, we have a drying service that will work for you.
Contents Claim Inventory Service (CCIS)
We know how stressful a water damage emergency in your home can be, which is why we offer our Contents Claim Inventory Service, or CCIS for short. The CCIS is a tool that can help limit your feelings of stress by making a detailed list of your belongings. This list will include each item in every room of your home with details concerning any water damage that it has sustained in addition to its value before the water loss. In conjunction with photos and barcoding, the CCIS will form a detailed picture of the contents of your home and, above all, it will restore your peace of mind during a tumultuous time.
Need More Information?
If the contents of your home have endured water damage and are in need of our services, don't wait. Call SERVPRO of Harrisburg West immediately at (717) 510-6779. You can also find answers to any questions that you may have concerning the ways in which we care for your personal belongings after a water emergency here. Additionally, you can learn more about our water damage restoration services and process by clicking here. We know that the contents of your home hold a tremendous amount of value to you and your family and are the items that make your house your home. As a result, we are committed to working tirelessly to restore your damaged belongings to their previous condition, handling them with the utmost care every step of the way.