A Fire Hazard in the Home: The Clothes Dryer
9/21/2020 (Permalink)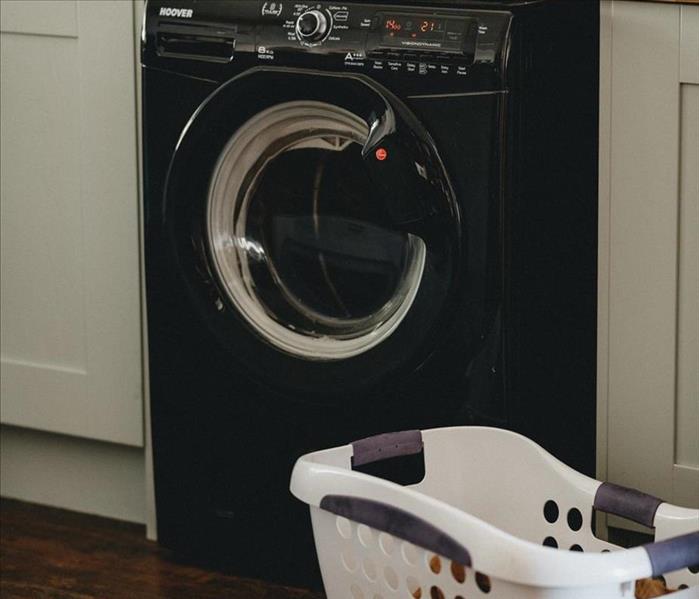 While cleaning the lint filter on a regular basis, it is also important to take several other steps in order to protect your laundry room and the rest
Threatening significant damage, residential fires are a common concern for homeowners. It may be surprising to know that an object in the laundry room is a leading cause of residential fires. According to the National Fire Protection Agency, the clothes dryer, a machine that we use daily, accounts for 92% of laundry room fires. Even if a fire ignites in the laundry room, it is important to note that fires can spread quickly to other areas of the home. For these reasons, it is beneficial to understand why dryer fires ignite so that you can best protect your entire home while continuing to use the clothes dryer regularly.
Clean That Lint Filter!
Neglecting one of the simplest steps when using the dryer, cleaning the lint filter, can result in devastating consequences. One of the primary catalysts for dryer fires is failing to clean them between uses, a task that only takes a few seconds. Lint, which accumulates during each use in the lint trap, is highly flammable in and of itself, but it can also restrict airflow, thus increasing the risk for fire. For these reasons, it isn't sufficient to only clean the lint filter every few days. Instead, be sure to remove lint from the filter in between every use. By taking a few moments to clean out the lint filter, you can greatly reduce the chances of a dangerous fire igniting in your home.
Other Ways to Prevent Dryer Fires
While cleaning the lint filter on a regular basis, it is also important to take several other steps in order to protect your laundry room and the rest of your home from the potentially devastating consequences of a fire.
Pay Close Attention To Clothing Labels
If you take a look at the tags of clothes, linens, towels, and other fabric materials, you'll likely see specified instructions for drying. It is imperative that these directions, which can range from "tumble dry low" to "high heat", be followed as closely as possible. Items that require low heat sometimes contain types of rubber that should not be exposed to high heat.
Move Flammable Objects Away from the Dryer
It is not uncommon for household cleaning supplies to be stored in the laundry room. It is important to note that cleaning materials are often flammable. If these items are kept in your laundry room, make sure to keep them a safe distance from the dryer at all times to decrease the chances of any fire that ignites spreading quickly.
Check the Outdoor Vent Flap
Outdoor vent flaps allow lint and hot air to escape clothes dryers. If the vent flap becomes obstructed by debris of any kind, keeping lint and hot air stuck in the unit, your dryer may be at greater risk for fire. Therefore, it is imperative that outdoor vent flaps are inspected regularly.
If Disaster Strikes…
Even after following all of these steps to prevent a fire from igniting as a result of your clothes dryer, accidents can still happen. If your home has experienced a dryer fire, make sure that SERVPRO is your first call. We understand how distressing residential fires can be and our fire damage experts will work diligently to restore your home quickly, getting things back to normal as soon as possible. Call SERVPRO of Harrisburg West today and learn more about our trusted fire damage services by clicking here.